Food Safety Supervisor Certificate-Level 1 & 2
Offered in face-to-face zoom class and online learning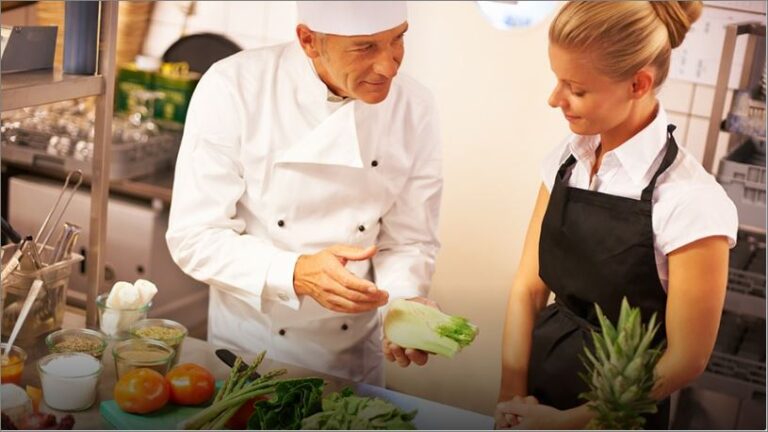 SITXFSA001 Use Hygienic Practices for Food Safety 
SITXFSA002 Participate in Safe Food Handling Practices
Course Code: SITXFSA001 + SITXFSA002
Course Description
This course provides the nationally recognized certificate for SITXFSA001 Use Hygienic Practices for Food Safety & SITXFSA002 Participate in Safe Food Handling Practices and allows you to work in the retail, hospitality and transport and distributions sectors in National wide. This course provides a nationally recognized SITXFSA001 Use Hygienic Practices for Food Safety & SITXFSA002 Participate in Safe Food Handling Practices Statements of Attainment.
It is highly recommended for people working childcare and age care etc. community services. With this food safety training, you can better understand food safety principles and regulations and ensure the lowest possible risk to this vulnerable population.
Entry Requirements
To complete this online course, you will require:
• A unique email address not previously used by another student
• Unique student identifier (USI), a government requirement. 
• A suitable device, computer, laptop, tablet, or smartphone with internet access and a modern browser ie. Chrome
• Supervisor Report – There are some things we cannot see you do on your computer. You will need to demonstrate your skills to somebody you work with or someone who works in the food industry. Please read the assessment tab very carefully. There are NO refunds if you cannot get the report signed off.

Duration
Please allow approximately 6 hours to complete your face to face training course plus supervisor report. From the time of enrolment, you have one week to complete your training course.
Career Opportunities
Our Food Safety Supervisor course is offered for the following industries:
• Retail
• Hospitality
• Health & Community service 
• Food Processing
• Transport & Distribution
Studying with RISE Education & Training ensures students will receive
An exceptional e-learning experience

Timely and concise learning and assessment support

Responsive service 

Tools to implement in daily service routines

Current and innovative resources
Fees
All the learners must be Fee for service for this training program.
$99
Interested in studying at our face-to-face zoom training or online learning? Or if you would like to learn more about our Government funded programs, send us an enquiry.