CHC33015 - Certificate III in Individual Support (Ageing, Home and Community Specialisation)
Currently offered only online learning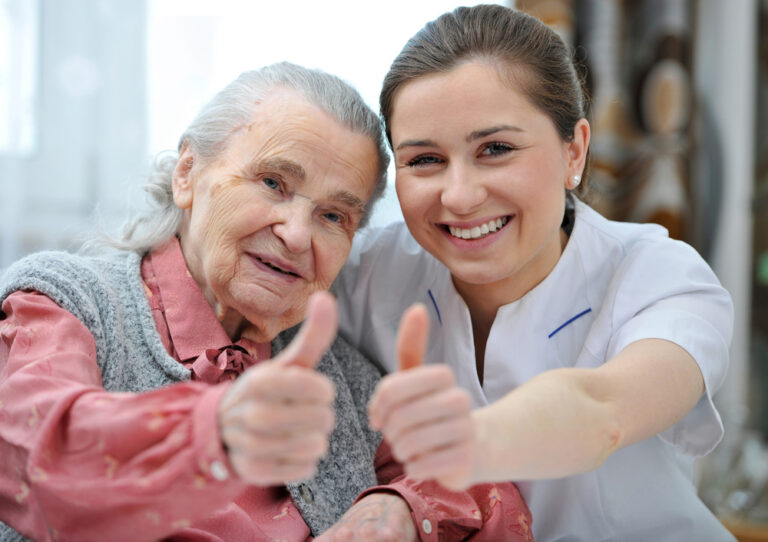 CHC33015 – Certificate III in Individual Support (Ageing, Home and Community Specialisation)
Course code: 
CHC33015
Packaging Rules
13 units including 7 core and 6 electives 
Course Description
CHC33015 Certificate III in Individual Support are currently offered online study. These nationally recognised qualifications provide learners with the skills necessary to work in a range of contexts in an individual support setting. This course is suited to those who want a career change, are re-entering the workforce or want to kick off a meaningful and rewarding career with excellent employment prospects. This qualification reflects the role of care workers in the age care, disability and community setting who follow an individualised plan to provide person-centred support to people who may require support due to ageing, disability, or some other reason.
 Entry Requirements
There are no academic entry requirements for this course. Successful applicants will need to:
Be able to handle physical aspects of the role

Be emotionally equipped to handle the role
Have a passion for caring for the elderly
Learners are likely to have needs related to:
Accommodating work and other commitments with study
Accommodating a variety of learning styles
Socio-economic factors 
Language, Literacy and Numeracy (LLN)
Cultural and ethnic backgrounds
Technology access and usability
A Police Check certificate (students are responsible for the cost of conducting your Police Check)
Duration
Total full time course duration up to 29 weeks. Total part time course duration up to 52 weeks
Individual Training Plans and Schedules will be developed as required taking into consideration each individual leaner needs and program requirements.
Career Opportunities
The CHC33015 – Certificate III in Individual Support (Ageing, Home and Community) provides for employment in the following roles:
In Home Respite Worker, Nurse's Aide, Planned Activity Assistant, Accommodation Support Worker, Care Service Employee, Community Care Worker, Care Assistant, Client Assistant, Care Worker, Home Care Assistant, Residential Care Worker, Residential Support Worker, Senior Personal Care Assistant, Transport Support Worker, Residential aide.
Pathways to Further Study


• CHC43015 – Certificate IV in Ageing Support / CHC44015 – Certificate IV in Coordination of Volunteer Programs / CHC43115 – Certificate IV in Disability / CHC43415 – Certificate IV in Leisure and Health / CHC43315 – Certificate IV in Mental Health 
Qualifies you to apply a broad range of specialised knowledge and skills in varied contexts to undertake skilled work.
• CHC53415 – Diploma of Leisure and Health 
Qualifies you to apply integrated technical and theoretical concepts in a broad range of contexts to undertake advanced skills in work.
Fees and Funding
This Course is for Fee for Service only
Fee for Service (Full Fee)
Qualification Name and Code

CHC33015 – Certificate III in 

Individual Support (Ageing, Home and Community) 

Number of Units

13
Administration Fee

$200 (Non refundable after 14 days of cooling off period of enrolment)

Workplace Cost

$0

Resource/Materials Fee

$200

Cost per Unit

$200

Full  Fee

$3,400

Rise Education and Training is considering the candidate's/student's financial situation during the Global COVID-19 Pandemic Stage. Rise Education and Training marketed a promotional sale for the Course Fee from 1 2022 to 31st December 2023, the following Course Fees apply: 
*All the Fee for Service Students will be discounted 50% of all units' Fee from the Full Course Fee.  
Course Name: CHC33015 Certificate III in Individual Support
Total Course Full Fee: $3400 
Discounted 50% of Units Fee: $1700
*The above fees include $200 Administration Fee and $200 Material Fee.
Course Units 
Core Units  CHC33015 – Certificate III in Individual Support (Ageing, Home and Community specialisation)
CHCCCS015 – Provide individualised support
CHCCCS023 – Support independence and well being
CHCCOM005 – Communicate and work in health or community services
CHCDIV001 – Work with diverse people
CHCLEG001 – Work legally and ethically
HLTAAP001 – Recognise healthy body systems
HLTWHS002 – Follow safe work practices for direct client care
Elective Units CHC33015 – Certificate III in Individual Support (Ageing, Home and Community specialisation)
CHCAGE001 – Facilitate the empowerment of older people 
CHCAGE005 – Provide support to people living with dementia
CHCCCS011 – Meet personal support needs
CHCDIS002 – Follow established person-centred behaviour supports
CHCHCS001 – Provide home and community support services
HLTINF001 – Comply with infection prevention and control policies and procedures