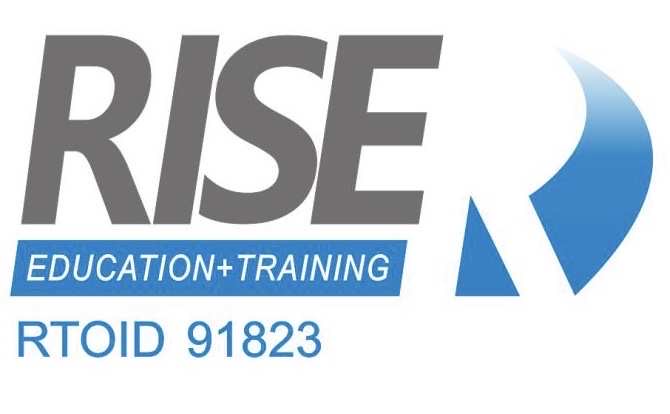 About Rise Education & Training
Rise Education and Training is a nationally accredited and registered training organisation (RTOID 91823). The RTO was established in 2011 and since then we have supported over thousands of students across Australia to achieve their goal of becoming qualified professional in childcare.
Rise Education and Training delivers high quality Early Childhood Education and Care courses. We endeavour to train our students in the best possible outcomes to provide them with a genuine opportunity to gain employment. Our trainers and assessors are highly experienced in their fields and ready to support you throughout your course.
We believe that our graduates need to be confident and well equipped, with the required skills and training to make them successful in Childcare. We endeavour to create a friendly family atmosphere for our staff and students. We hope you will value the time that you spend with us and make many new friends while achieving your learning and professional goals.
Rise Education and Training works closely with business owners in the child care industry to increase productivity, improve employee retention and create a positive workplace environment through employee training and development.
High quality and nationally recognised qualifications are as important to us as they are to you, which is why our Certificate III in Early Childhood Education and Care and Diploma of Early Childhood Education and Care are practical, engaging and are led by highly experienced workplace development facilitators. Each course incorporates classroom-style and hands-on learning, so you can be confident that you will be armed with thorough knowledge of children and services, ready for you to enter your future workplace as a well-trained professional.
Why Rise Education & Training?
We have a holistic approach to your learning outcomes. Just having a certificate or qualification without real skills isn't going to give you the best experience. We believe in learning and training so you can add value to your workplace. We aim to provide you with REAL skills and knowledge that you can use every day in your current or future roles.
Online and Face-to-face Study option
Students can choose to learn at home or join our face-to-face classroom learning with highly qualified trainers and assessors. Your study can be more flexible and efficient. 
In an increasingly complex world, we will answer all your questions and provide advice to assist your learning process.
Our team will share skills that we have learned through years of industry experience to prepare you for the career.